Gigi Hadid and Zayn Malik have had their fair share of ups in downs in their relationship. They got back in January 2020, and couldn't be happier. They have great news amidst the lockdown, they're pregnant!
Pregnancy
Sources close to Gigi Hadid and Zayn Malik have confirmed that she's pregnant. She's 20 weeks along and she's doing great. The sources are close to the family and revealed that the news was only shared with a few close relatives and friends. They wanted to keep it out of the media for as long as possible. The 25-year-old model couldn't be happier.
Zayn Malik and Gigi Hadid are over the moon but did not make a public announcement on either of their social media accounts.
Gender of the baby
The sources also revealed that the couple has been informed about the gender of their child. It's a girl! They reportedly went for the examination together and found out. The baby's gender can be determined after 16-20 weeks of pregnancy, and Gigi is already 20 weeks along. We couldn't be happier to know that another Hadid girl is being born.
Although the news has not been confirmed, fans took to social media and revealed their theories. It could also be a boy because of the balloons that Hadid was holding. At this point, we're just happy about the amazing news.
People are already gushing about how beautiful the child will be. Twitterati has already been creating memes about how that child is going to be even more beautiful than any other child in the world.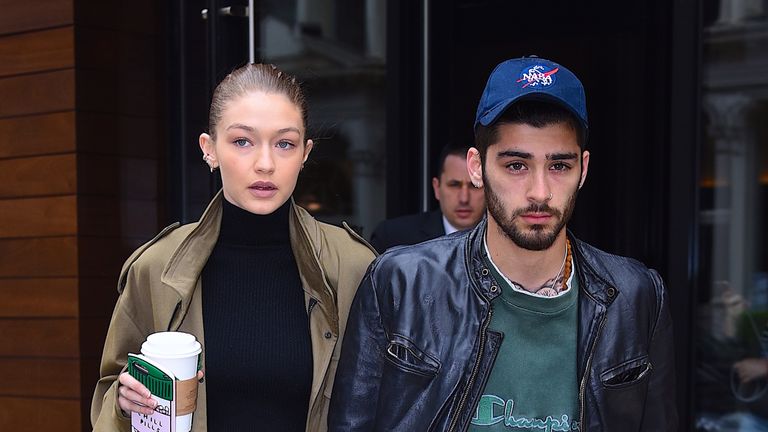 Gender reveal party
Gigi Hadid recently celebrated her 25th birthday with a few close friends and family during the lockdown. The party allegedly also substituted as a gender reveal party. Fans pointed out details in Bella Hadid's Instagram and Snapchat stories.
There were pink gift bags that were decorated with pink and blue strings. The bag, however, was covered with a sunflower emoji in the picture. A fan found out the complete design of the bag which actually has a print that says 'hello little one'.
Mohammed Hadid, Gigi and Bella's father was asked about her pregnancy news, and he said that he wasn't sure if it was true but he is proud of her for starting a family given that the news is true.
Hadid and Zayn Malik started dating in 2015 and broke up in 2018. They got back again but they split up. They patched up in January 2020 and have been happily dating ever since and are now expecting a child together!