People who love the Toy Story movies are excited and guessing about the fifth movie. They want to know: Will Andy, the boy who first had the toys, be in it? Toy Story movies have been very popular. A movie in 2022 was about Buzz Lightyear's early story, but fans want to know about all the toys together.
The first movie showed the toys with Andy. In the third movie, Andy goes to college and gives his toys to a girl named Bonnie. Some people thought we wouldn't see Andy again. But, some think that Andy, now grown up, might be in "Toy Story 5" with his family. No one is sure about this or what the story will be.
Also, in a past movie, Woody left with Bo Peep and wasn't with the other toys. People are curious about how he'll be with his friends again. Disney hasn't said anything about these guesses. Everyone is waiting for Disney to tell more about "Toy Story 5".
What is the Toy Story Franchise All About?
Most of the movies in the Toy Story series are about the adventures of a group of toys that come to life when no one is around. The main idea of the series is how these toys interact with the people who own them. It looks at friendship, loyalty, growth, and adjusting to changes in the lives of their owners. The main characters, like Woody and Buzz Lightyear, have to deal with different problems while staying close.
The stories are made more interesting by memorable bad guys, and both kids and adults can enjoy these movies because of their humor and emotional depth. The brand is also known for being one of the first to use computer-generated animation. The first movie in the series was the first fully 3D animated movie.
Childhood and Toy Story
Andy was named after the famous artist Bud Luckey's son, Andy Luckey. He used to wear a red cowboy hat, but he stopped before Toy Story 3. He also had a sister named Molly, and their mother raised them on her own.
In Toy Story, Andy got an action figure of Buzz Lightyear for his birthday, and it quickly became his favorite toy. Woody, who used to be his favorite, was jealous of Buzz and tried to get rid of him, but they both ended up with Sid Phillips, a neighbor who likes to hurt toys. Andy was worried that he would lose his toys when they moved, but Woody and Buzz found him and became his friends. Andy also got a dog for Christmas. His name is Buster.
Toy Story 2 and 3
In "Toy Story 2", Andy takes Woody to camp, but a man named Al stole Woody. Andy was sad. Woody found out he was a special toy from a TV show and met new toys: Jessie, Bullseye, and Stinky Pete. They wanted to go to a museum in Japan. Woody wanted to at first but then wanted to go back to Andy. With Buzz's help, Woody, Jessie, and Bullseye went back to Andy.
In "Toy Story 3", Andy is older and going to college. He wanted to store most of his toys in the attic but they got mixed up with trash. They ended up at a daycare. A bear named Lotso seemed nice but was mean. Woody helped his toy friends leave the daycare. In the end, Andy gave his toys to a girl named Bonnie and played with them one last time.
Toy Story 4
In Toy Story 4, Andy was shown in a dream from nine years before Toy Story 3. He was out in the rain playing with his toys when he saw that Bo Peep was being given away by her owner. Even though he tried to save her, Bo chose to go with her new owner. Woody wasn't sure whether he should stay with Andy or go with Bo. In the end, he decided to stay with Andy.
Personality
Andy was a kind, creative boy who really enjoyed playing with his toys. He thought of them as his friends and gave each of them their own identity. He was also brave and liked to play games like "Cowboys and Aliens" or "Space Rangers." As he got bigger, he grew up and became more mature and responsible, but he still loved his toys. He was kind enough to give them to Bonnie, who he knew would look after them well.
Andy's Return in Toy Story 5 Rumor Explained
For those who don't know the Pixar series, Andy was the first person to own the toys in Toy Story, like Woody and Buzz Lightyear. In Toy Story 3, the character said goodbye to his toys on a sad note as he left for college.
Now, it looks like Andy is coming back, at least based on what The DisInsider Show has heard. The company wants to bring him back as an adult as a way to improve the franchise and show the character's growth into an adult.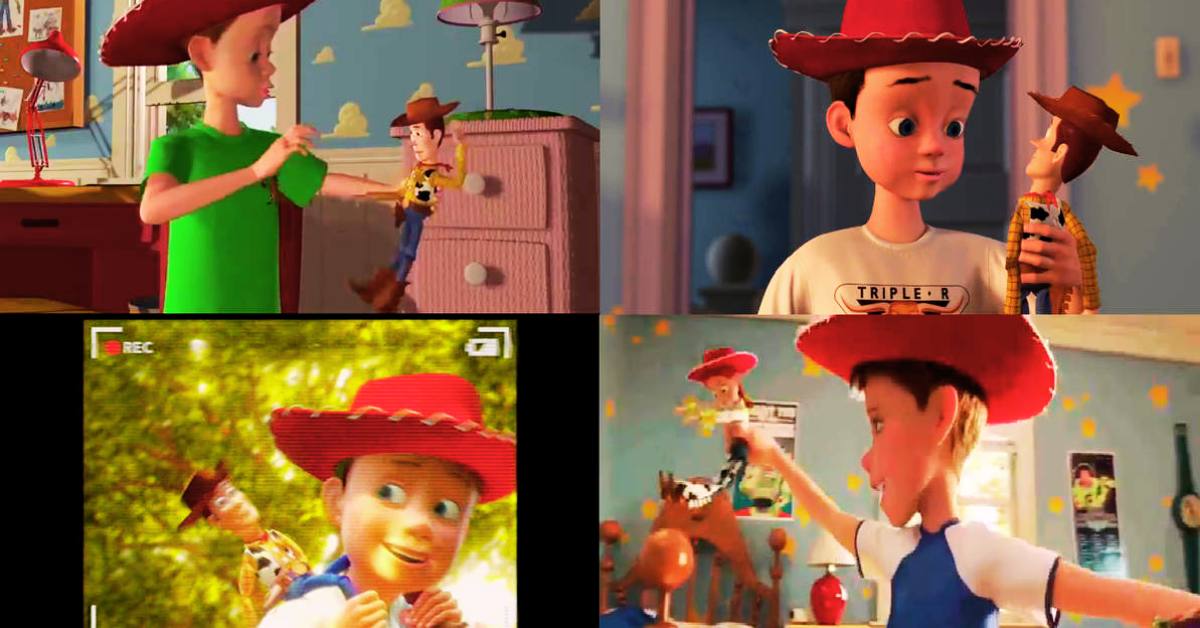 This information has not been confirmed by an official source. Fans, on the other hand, have already begun to guess how Andy's return will fit into the present storyline. The move would also make Toy Story 4's ending different.
Andy Toy Story Other Possible Returning Characters
Aside from Andy, it's possible that Toy Story 5 will bring back some old friends from the animated series. The original voice artists for Mr. Potato Head and Mrs. Potato Head, Don Rickles and Estelle Harris, have both died.
Also, other well-known toys like Slinky Dog, Hamm, Rex, Bo Peep, and others are likely to return for Toy Story 5. Since Andy is coming back, Toy Story 5 could also include his sister Molly or even Sid, who were in the first movies.
Here you can read some information related to Toy Story 5 Updates:
Toy Story 5 Updates

– June 2025 release date
– Andy will return and have a family
– Potato's will return with a recast
– Randy Newman return to score

Said to be the BIGGEST Toy Story movie EVER (Woody talking to Andy) pic.twitter.com/w4VYGyWPG3

— Anson (@SagaMultiverse) September 3, 2023
Even though we don't know anything else about the movie's cast or crew, Randy Newman seems to be the first person to be kept on. The last Toy Story spin-off movie, "Lightyear," was especially dull.
Social Media Reactions to Andy's Return Speculations
Fans are very disappointed that Andy isn't coming back in Toy Story 5. They think it would take away from how well the third movie said goodbye to the character. In fact, they think it has an effect on how Woody's story ends in Toy Story 4.
Woody says goodbye to his old friend and owner Bonnie at the end of the last movie. He liked his new name, "lost toy," and joined Bo Peep in a moving carnival. Even if Andy and Woody got back together, this last step in figuring out who they are would change.
Fans used social media to say why they thought Andy's return in Toy Story 5 and the movie itself were both pointless. It was compared to other series with too many character arcs, like Star Wars and Fast and the Furious.
Stay connected to Thetecheducation.com if you are curious to know about the upcoming Andy Toy Story.