Anime is sometimes confused for a children's show because they're animated, but they're definitely not your typical cartoon. Several of the most popular animes are written for the mature adult crowd, and now they're back for another season!
Here are four of the most anticipated adult animes coming out this year. Possible spoilers ahead!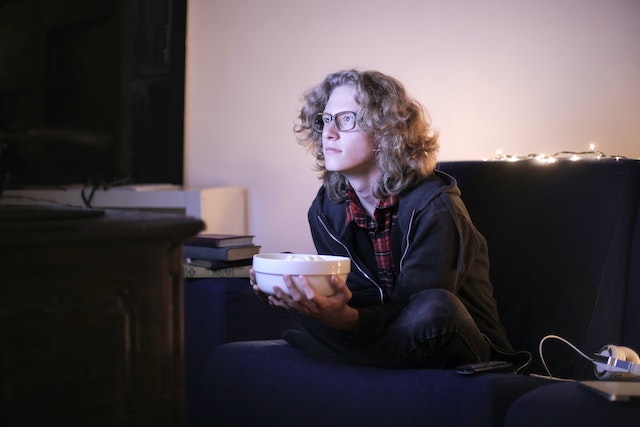 Tokyo Revengers
Tokyo Revengers follows several "delinquent gangs" members as one member, Takemichi, attempts to alter the past to save his friends' lives. The series flashes between the past and present as Takemichi travels through time.
One of the best features of this anime is the realistic way the modern-day is portrayed. Characters who smoked hand-rolled cigarettes as children are seen trying to kick the habit in the future by using e-cigarette devices similar to RELX Pods.
This show brings a stark realism that many animes aren't able to achieve. Season 3 is set to premiere in the Fall of 2023.
Jujutsu Kaisen
Jujutsu Kaisen – often referred to as JJK by fans – is finally back for its highly anticipated second season. JJK follows the stories of several novice sorcerers as they learn to exorcise curses against the backdrop of mounting political upheaval.
Fans of the manga know season 2 will bring some crazy plot twists – it's been confirmed that season two will cover the Shibuya Incident arc. Season 2 aired in early July of 2023 and is predicted to have 20 – 25 episodes.
Vinland Saga
This decidedly adult show gives an unflinching but compelling look at the violence and brutality of Viking life. It follows several characters on their quests for vengeance, freedom from enslavement, and glory. Season two premiered in January 2023 and has 24 episodes.
Season 3 doesn't have an official release date yet, but fans anticipate one will be announced in late 2023. If Season 3 follows the same schedule as the two earlier seasons, it could be expected in 2025.
One Punch Man
Many people are very excited about the long-anticipated return of One Punch Man. Season 3 of this anime is slated to be released in 2024, almost five years since the last episode of season two aired. This show follows Saitama, a very ordinary man who becomes a superhero through an (almost) comically mundane workout regimen.
Season 3 is expected to continue the Monster Association arc. We can expect to see a lot of Garou, Saitama, and other heroes – and hopefully some more epic fight scenes.
Final Thoughts
With several anime series trying to recover from COVID-based production delays, 2023 and 2024 are slated to be full of new season releases. Several series – like Tokyo Revengers – are trying to play catch-up and choosing to release two seasons in the same calendar year.
It's also important to be mindful that not all anime is suitable for children. When choosing an anime, be sure to read the rating and content warnings beforehand. Many series are geared toward adults and cover adult topics, including violence and drug usage.